| | |
| --- | --- |
| Near and Dear to MY Heart | |

"Sometimes we are lucky enough to know that our lives have been changed,
to discard the old, embrace the new,
and run headlong down an immutable course."
Jacques-Yves Cousteau (1910-1997)

The gift of life is very precious.
I received my gift on September 18, 1991
at Saint Joseph's Hospital of Atlanta, Georgia
Hello. My name is Tony King and it is my pleasure to share with you the joy I feel every day. Here is why I feel life itself is so precious and why every day is so special to me.
In early 1988 I became ill with what was eventually diagnosed as congestive heart failure. This was the result of a condition known as idiopathic dilated cardiomyopathy. That condition translated into layman's terms means an enlarged and weakened heart (left side) due to some unknown cause. The condition is degenerative and at that time incurable and untreatable by other means.
I was put on medication and advised by my second opinion doctor, Dr. Barry Silverman of Northside Hospital, to quit work and improve my quality of life so as to keep my heart as long as possible. I had already been told by the cardiologists working my case that I was going to need a heart transplant if I was to survive.
Three years later, in September of 1991, it was determined that my condition had gotten to the point that if something wasn't done soon, I would probably begin to have lung damage also (indication of high wedge pressures). After many tests and attempts to stabilize the condition, we decided it was time to get serious about a heart transplant. With the expert help from my doctors and all the staff members we arrived at the conclusion that it was time.
I distinctly remember, on the morning of my surgery, wishing everyone in the operating room good luck just after the anesthesiologist said "Mr. King, it's time."
Twenty four hours later I woke up in the intensive care unit, wired, tubed, and ALIVE! Later I learned that I had undergone open heart surgery twice that day. A leak had developed and it had to be fixed. I progressed very well and I am doing just fine now.
There are a few pictures of me and my heart if you are interested in seeing them.
I am forever grateful to the generous family that made a decision to turn their sorrow into joy for me and others like me by donating their loved one's organs. That family will live in my heart always. Thank you!
#180 - I was the 180th heart transplant that had been performed by the transplant team of St. Joseph's Hospital. I feel very special having been number 180. Being a flyer and boater, a 180 degree turn represents a complete reverse in course. This experience has been a 180 degree turn in the course of my life. I owe a tremendous debt of gratitude to Dr. Douglas Murphy, my surgeon, and his staff, Saint Joseph's Hospital of Atlanta and its wonderful staff, and to the wonderful folks at Atlanta Cardiology Group. There is a special place in my heart for Dr. Don Jansen and Dr. Vick Corrigan, the Physician Assistants: Chad Hall, Jeff Lefeber, Gregg Steahr, and especially Jami Gillis ("Tony, we think we have you a heart..." hugs Jami!), nurses, and staff, and especially the folks in Transplant Services at Saint Joseph's. They have all made that number 180 very special to me.
I also owe a tremendous debt of gratitude to all the folks at Delta Air Lines that helped me make it through these times. Thanks to you all!
In October, 2004 during a left heart cath we discovered a 90% blockage in one of the right coronary arteries. A stint was inserted bringing that artery back to its normal opening. Several periods of 3A rejection followed with multiple efforts with prednisone to regain normal. We finally switched from cyclosporine to prograff (2 mg twice a day and then down to 1.5 mg twice a day)
October 2005 - Dr. Corrigan did another left heart cath and found all arteries open. The stint looks good. Found 3A rejection with biopsy but after six doses of prednisone, 46 mg every 12 hours, biopsy came back 1A on re-test. Shakes and horseness were bad this time. Dr. Raval prescribed an echo in 3 months and another biopsy in 6 months. Prograff level was slightly low so dose was increased to 2 mg twice a day.
---

TransWeb was THE home page for organ and tissue donation and transplantation. Recently I have had to reconsider recommending this site. Let me know if you feel it is lacking as well.
Here you will find all kinds of information on the subjects. There are links to many other sites, stories, pictures, and a tremendous resource for all related material. This site provides valuable information for everyone whether you are a recipient, prospective recipient, family member, donor, student, professional, or just curious.
Other transplant recipients, their stories, donor cards, graphics, etc.
A few hints for cautious healthy physical activity.
---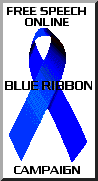 Created June 5, 1996
Updated February 8, 2008
© 1996, 2002, 2005, 2006, 2007, 2008