---
Good Job Doc!
True friends will always be there...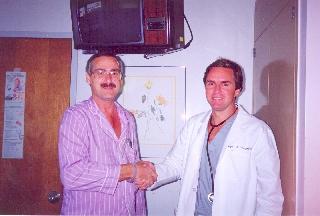 This is me with my surgeon, Dr. Douglas Murphy, just days after the transplant.


Dr. Murphy also did bypass surgery on my Dad in November, 1994. That surgery also turned out very well. We're talking an outstanding surgeon here! Many thanks Dr. M!!

TransWeb Home Page for Organ and Tissue Donation and Transplantation
Back to the heart picture

---